DONGGUAN ZHANHONG WEAVING STRING CO., LTD.
Dongguan Zhanhong Weaving String Co.ltd established in 1992,located in famous manufacturing base Dongguan China at Dawan district geographic center, has been 30 years in this field. We are a wholly foreign-owned professional manufacturer with self import and export rights and with registered capital of HK$12 million. Specialized in a variety of lanyards,elastic straps,luggage belts,pet leashes and harnesses,shoelaces ,fashion belts and other straps extending products. We purchased the land of 13,000 square meters in 2003 and built our own modern standard garden plant with more than 20,000 ...
BRAND
The biggest one in the world
MARKETS
Shares in China and in the world
FAIRS
The biggest one in the world
CUSTOMERS
The biggest one in the world
PRODUCTION
Producing capacity
THE STRENGTH
We have our own modern standard workshop building
Disney, Olympic official lanyards, Coca-Cola
Internal information transformation
Enviroment-friendly,non toxic
Fast customized design services(Connected with third party designing platform)
Newspapers reports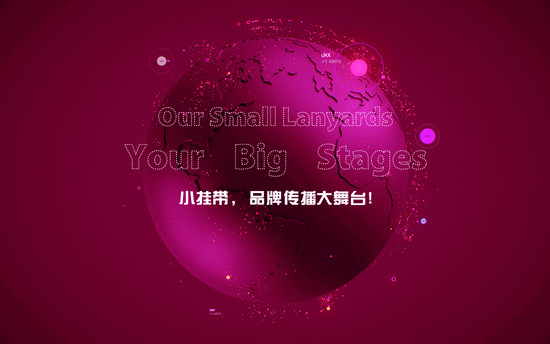 1, Offer product consultation for users free, our consulting hotline is 0086-769-88666118*8010.

2, Offer the samples of product enterprise brief introduction, certifications etc materials for user free.

3, Invite the customer to visit our company and learn our production, procedures, samples, testing installation and quality management system.

4,Offer desingn service for customers free.
1. During manufacturing, we will invite the user to check all of our procedures and testing, and inform the user the testing standards and testing results.

2.After signing the contract, we will follow the order till delivery. If the customer requires for QC before delivery, our sales staff will cooperate with you actively in order to ensure the smooth fulfillment of QC.

3.In accordance with the assigned packing and logistics of customer, we will prepare for delivery and ensure the timely delivery
1. We will repay a visit for users periodically. And learn the usage of our products. At the same time we will solicit opinions in quality and technology, in order to better serve for customers.

2. Special email of after-sales service: info@zhanhong.com.cn

3. Regularly send our season's greetings and recommend our new products etc.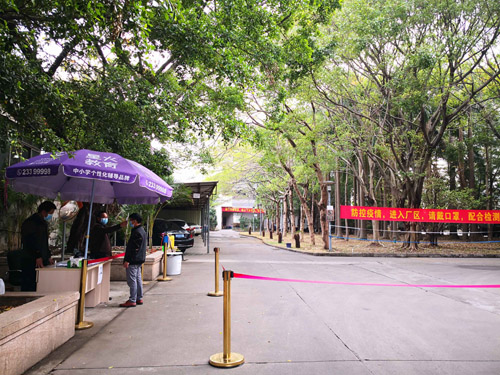 2020-02-12
Our Factory Has Past the Verification on Restart Working of Local Government
Our Factory Has Past the Verification on Restart Working of Local Government Around the Lantern Festival, our factory strictly carried out a series of requirements on enterprise restart working from Dongguan municipal government, registered the traces of every employee during the Spring Festival one by one. Carefully eliminated the staff from the key pneumonia epidemic zones etc;made full preparation for prevention (including masks, Infrared thermometer, disinfecting water, gloves and so on ).Established the control & prevention system against pneumonia epidemic; improved the management rules on interior production & office, life and dinner etc.Organizing special emp...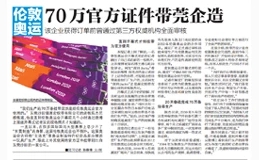 2019-12-03
《Xiamen Evening News》 Report about our factory.
"Xiamen Evening News": Son-in-law of Xiamen manufactured the lanyards ofLondon Olympics, which exposed the struggle history of starting empty-handed xm.fjsen.com 2012-08-01 18:10 Liying Liu Source: Xiamen Evening News Let me remark Please see the report of " Xiamen Evening News" about our factory : http://www.fjsen.com/d/2012-08/01/content_8974965_4.htm Jieming Chen said, there are a lot of businesses, many international brands commit them to produce lanyards, so he didn't notice the usage of these products. Until the eve of opening ceremony of London Olympics, Jieming Chen saw a piece of MicroBlog and lear...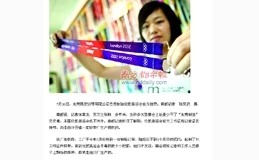 2019-12-03
《Dongguan Daily》 Report about our factory.
"Dongguan Daily": 700 thousand lanyards of official certificates of London Olympics were manufactured by the enterprise of Dongguan The enterprise had passed the overall inspection of authorized third party before it obtains the order. Weifeng Sun Source: Dongguan time network --Dongguan Daily Please seethe related report of " Strait Metropolis Daily" about our factory: ...
Contact Person: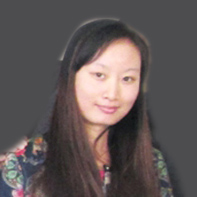 Amanda

E-mail:
info@zhanhong.com.cn

Tel:
(0086)-769-88666118-8010 / (0086)-13450015004

Fax:
(0086)-769-88666138

Postcode:
523981

Address:
44th Pearl road, Shatian Town, Dongguan City, Guangdong Province, 523981, CHINA