Foil Stamped Logo Lanyards
Hot stamping film is imitationmetal film. Hot stamping has the advantage that can do the effect of laser, andcan completely hot to edge, and gilding thickness of the film itself feels nofeeling or hard feeling, perm gold ribbon feels just feel no difference withthe conventional thermal transfer ribbon. And silk screen can screen printinggold or silver metal effect of ink, but imitation bronzing printing can only dosingle color effect, can't do the effect of laser dazzle color, silk screenLOGO can't print to the edge and can make the ribbon hair hard.
Hot stamping LOGO adhesion fastness of noscreen printing or thermal transfer is high, but slight scratches or mildwashed or can.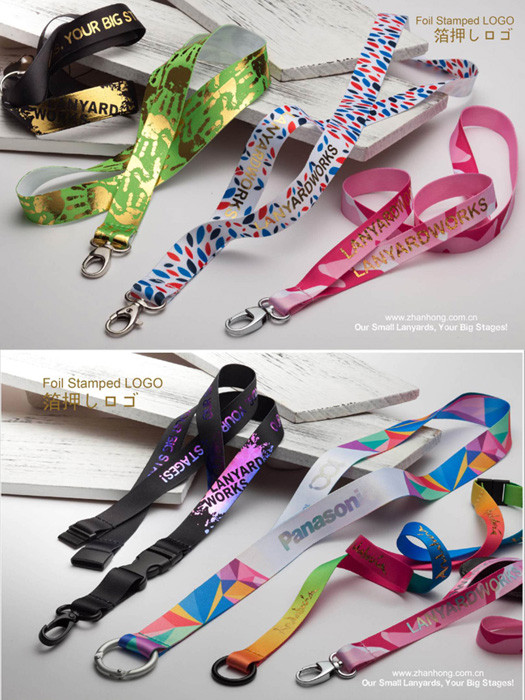 Address:

Xitailong Industrial Area, Pearl road, Shatian Town, Dongguan City, Guangdong Province, 523981, CHINA